Christian Aid wants –
to expose poverty throughout the world
to help in practical ways to end it
to highlight, challenge and change the structures and systems that favour the rich and powerful over the poor and marginalised.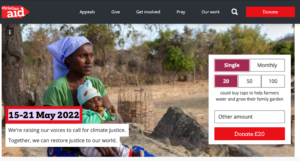 This week, a Christian Aid envelope will drop through your letter-box, but nobody will come annoying you and knocking on your door for collection. Instead, you have the chance to take a leisurely Spring stroll through the village, and drop your donation in the locked strong box in the church vestibule. The Church is open every day. (alternatively pass to Janet Winter or Caroline McGregor)  Anything you can spare will be gratefully received by those in need. Thank You.
PS You can also donate on-line if you prefer