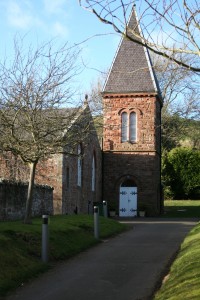 Garvald Village Hall is a valuable and well-used facility for the community, run by the Garvald Village Hall Trust. The hall can be hired for private functions, parties and weddings. See the Village Hall Trust's Data Privacy Notice for information on how your booking information is processed.
Post Office services
The mobile Post Office visits the hall every Thursday 9.15 – 10.15am. This outreach service accepts all mail and provides banking facilities for most high street banks (deposits, withdrawals and bill payments). Use it or lose it! Visit for a great friendly service and no queues!
Garvald Playgroup 
Garvald Community Playgroup is run by local families and runs on Wednesdays during term time.
Table Tennis
Play any time! Table Tennis equipment is available for hire so come and enjoy a game or two.
Funding
The Hall is maintained by various grants and fundraising events. It also hosts fitness classes, concerts, wine tasting events, parties, and community dances.
Orchard
The orchard in front of the village hall was planted for the benefit of the community. Residents are encouraged to pick the apples and plums when they are ripe. Don't let them go to waste!