In the absence of the usual Family Christmas Theatre trip we're posting information about some of the alternatives available to watch at home this year:
We usually go to the Lyceum Edinburgh, they are offering Lyceum Christmas Tales
On 1 De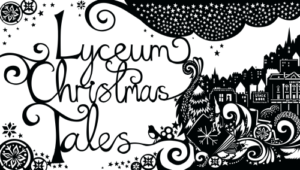 c, a free 15 minute Christmas story will appear on The Lyceum Website for families to share at bedtime. Then, a brand new story will appear every other day until the 16th of December – 8 free stories in all. You can visit us here to watch them on the website as they appear or sign up to receive them by email. The final 4 Christmas Tales will be performed together in a special live show with musical interludes on a transformed Lyceum stage between 16-20 December, £10.
Other options:
All available free to stream at home but please do consider donating if you can.
National Theatre of Scotland – Rapunzel
Brunton Theatre – Rapunzel
Scottish Ballet – The Secret Theatre Christmas Special