There will be a Harvest Thanksgiving Service in Garvald Church on Sunday 3rd November at 9.30 am. The collection will go to WaterAid.
.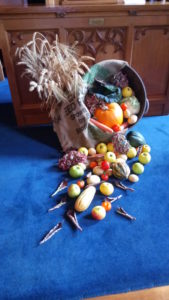 On Sunday 10th November the Remembrance Service will be held in Morham Church at 9.30 am. In addition there will be a short ceremony at the War Memorial outside Garvald Church at 10.45 am, followed by refreshments in the Stables.
Everyone is very welcome to attend any, or all of these services.