Category Archives:
Community Council
The Minutes for April's GMCC meeting are now available to view on the GMCC page: https://www.garvald.org.uk/gmcc/meetings/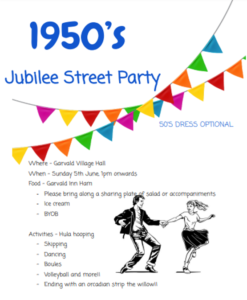 Ideally we'll be outside, hula-hooping in our best fifties fashion! Grateful thanks to the Community Council who are providing funds for this event.
It would be really helpful to get a rough idea of how many people are coming. Please tell Sarah Ramsey or Caroline McGregor or fill in the form below
A number of residents have expressed concern about dog poo being left on the paths and park within Garvald.
I am aware that we have a number of dogs in the village and that owners take responsibility for clearing up after their dogs. However, given the reported incidents can I ask that owners remain attentive when out with their dogs please. Phillip
Chairman or Community Council
Garvald and Morham Community Council meet on Monday 4th April at 7.30pm in Morham Village Hall. The Agenda can be viewed here:
The Garvald and Morham Community Council Minutes, from February's meeting, are now ready to view. See the link below or on the GMCC page.
See the link below for the agenda for the GMCC meeting on Monday 7th February at 7.30pm in Garvald Village Hall:
The Minutes for the GMCC meeting in December 2021 can now be viewed on the GMCC page.
7th February

4th April
6th June
22nd August
3rd October
5th December
All the above are on the first Monday of the month with the exception of August which, as previous years, is later due to school summer holidays.
All meetings to be held at 7.30pm and, at this stage, all in Garvald Village Hall until Morham Hall is back in business. Lets hope that by our meeting in February we are able to all meet up rather than ZOOM !!!!
This information can also be found on the GMCC page.
Please see the agenda for the above meeting, to be held at 7.30pm in Garvald Village Hall, here: agenda061221