Category Archives:
Announcements
Please see the agenda for the above meeting, to be held at 7.30pm in Garvald Village Hall, here: agenda061221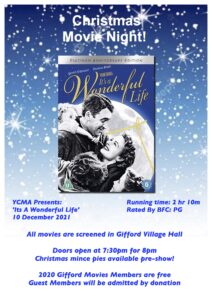 Sunday 19th December
3-5pm Garvald Village Hall
There will be a selection of crafts and games, a baby mat with toys etc for the littlest ones, snack and a visit from a very special someone.
*(Please remember to bring a small, wrapped, well labelled gift for each child you are bringing to the party, for Santa's sack).
If you would like to donate a small plate of sharing food to the snack, please contact Viki or Gemma (or use the contact form, below) and let us know what you are planning to bring so we can make sure we have a selection.
Fingers crossed that Storm Arwen will not disrupt our Christmas Social on Sunday 5th December – 4.30pm at the Village Hall.
Try and remember to hand in your soup money to Anne White at the Old School by Friday (£3 per adult
Or you can fill in the contact form below
All offers of raffle prizes gratefully received – either hand in to Elaine McMillan at Whitelaws or bring along to the Village Hall on the day.
And remember to bring your wonderful artistic contributions to the Village Hall on Saturday 4th December between 10 am and 12 noon – chocolate Santas will be available!

Nunraw Abbey to Castle Moffat.
Please see the following link concerning a local road closure:
https://www.tellmescotland.gov.uk/notices/east-lothian/traffic/00000262650?utm_source=tms&utm_medium=email&utm_campaign=notice_alert
Sunday 5th December from 4.30 pm – 6.30 pm at the Village Hall.
£3 per adult – Please let Anne White at The Old School know how many are coming from your family and hand over your soup money to her in advance to guarantee enough sausage rolls.
Raffle prizes can be handed in to Elaine McMillan at Whitelaws whenever you like.
And for the creative kids out there, Saturday 4th December between 10 am and 12 noon is when to bring your artwork to the Village Hall.
Christmas is coming!!
On Saturday 20th November 2021, local community police officers will be holding pop up police events in:
Garvald 1430-1500 outside the Village Hall
Gifford 1515-1545 outside the Village Hall
These events allow members of the public to discuss local policing issues without the need to attend at a police station or call 101.
PC Colin Boyd
5104-J
Haddington and Lammermuir Community Officer
Haddington Police Station
colin.boyd@scotland.pnn.police.uk
A Service of Remembrance will take place at Garvald Church on Sunday 14th November at 9.30 am. The service will begin outside the Church at the War Memorial, and those who wish may then continue with the rest of the service inside the Church.
Tea and Coffee will be available afterwards in The Stables.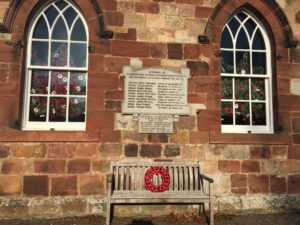 It has also been decided that we may return to our great tradition in Garvald of the Church being open to everyone, every day. Please take the chance to visit the church as often as you like since it is looking increasingly likely that the Church of Scotland will sell Garvald Church within the next few years.
The next Ladies' Supper Night will be in the Garvald Village Hall on Thursday 25th November at 6.45pm.
Please use the contact form, below, to register your interest and receive details of what to bring: