10 – 16 May 2021
This climate crisis hurts us all. But people living in poverty fight the worst of it every day.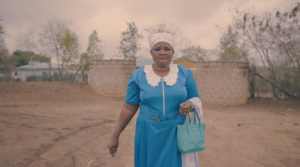 From drought to flooding, climate change robs people of control over their lives. Extreme weather means people like Rose are struggling to survive without a reliable source of water.
Your gift could help a community build an earth dam, so when the rains do come, they will have the water they need to live. A reliable source of water will help families withstand long drought or relentless rainstorms.
Every envelope. Every gift. Every challenge can change lives.
Christian Aid envelopes will be delivered through your letterboxes over the next couple of days. Please donate whatever you can.  Due to Covid 19 it has been decided that volunteers will not be knocking on your door to collect the envelopes but you can either deliver them yourself to The Old Schoolhouse, Garvald – there will be a collection bucket at the door.
Or you can donate on-line. https://www.christianaid.org.uk/
Or you can complete the form below asking for your donation envelope to be collected.
Thank you !