Saturday 31st October
Sadly like most things this year the annual children's Halloween party has to be cancelled due to covid!
So instead, to mark the occasion and have some fun we thought we would organise a spooky halloween trail through the woods in the park for the children of Garvald. Children must be accompanied by an adult and you must have a torch, these are private woods and you enter at your own risk, all current covid social distancing rules must be followed, please be respectful of others and of the woods and stay on the path.
The spooky trail will set up and able to walk round from when it gets dark and the ghouls come out.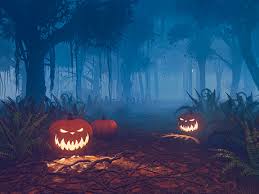 We also thought is would be nice if the children want to decorate their windows or gardens in some way and you can take a stroll round the village and have a look at them all.
If you are happy for children to guise please make it obvious and have a pumpkin or some decoration to indicate you are happy with this and we ask everyone to be respectful and not knock on any doors that do not have any decoration.
We hope this will bring a bit of fun and excitement around Halloween for the kids in what has been and continues to be a strange year for everyone!